The following article was written by Carol Hinks, a member of our HorseClass community:
Various studies have shown that playing music, specifically classical or country, can and does affect horses in a positive way.
Playing music helps balance equine behavior in a number of ways; one of which because it helps to mask outside sounds and vibrations as well as providing a positive and relaxing effect.
The German pharmaceutical company, Boehringer Ingelheim, is one of the world's leading research-driven pharmaceutical companies in the world. Boehringer Ingelheim Animal Health division, located in Duluth, GA, has done extensive studies on the effect of music and equine health and ultimately released a track of music specifically designed to help reduce stress in horses.
The ultimate goal was to reduce or eliminate the formation of stomach ulcers.
(Of course, allowing horses more time outside the stable, more social interaction, etc are the best stress relievers, but we understand that ideal horse management may not be possible in many places.)
This track: A Music Track Specifically Designed to Help Relieve Stress in Horses is available on YouTube.
Another YouTube video worth watching is, "What's Playing In the Barn?"
It appears that the European equine world has known about the positive effects of music on horses for quite some time. A 2015 study on purebred Arabian race horses looked at the emotional and performance levels of their horses when exposed to classical music.
The horses exhibited reduced stress levels by measuring cardiac activity levels and increased performance. A similar study was performed in Poland on race horses where the cortisol levels in their saliva was measured to assess stress levels. The classical signs of licking, chewing, yawning and drooping eyelids were also observed and recorded.
Music is the language of pitch, tone, frequency and volume – these are the elements of sound horses use to communicate.
Frequency and volume are the most important. In this case frequency does not refer to how often but to the number of vibrations counted per second.
Frequency in music includes the tempo, rhythm and tonality. The unit of frequency is the hertz, often represented as Hz.
In the 1800's Heinrich Hertz was the first scientist to provide conclusive proof of the existence of electromagnetic waves. The most common use of the hertz is in the periodic waveforms found in musical tones. One hertz simply means one event per second.
Humans have the ability to hear up to 20,000 Hz while horses can hear up to 33,000 Hz!
It's no wonder that horses can be on "high alert" while we, as humans, notice absolutely nothing.
My own experimentation with classical music played at relatively low volumes has produced very positive results.
Often riders are disappointed to arrive at the barn to discover that there is no one to ride with. Sorry to say I'm exalted to discover that I have the indoor to myself.
Quite often others are critical of my choice in music which tends to be classical. However, these are the same people who frequently ask to ride my horse because of his calmness yet keenness. This is never allowed, by the way. He's not a toy to be passed around.
Horses become very relaxed when in the company of someone they love and trust. The state of relaxation is enhanced by the choice of music employed. Horses associate music with comfort just as they do their owners' voices.
When choosing music to ride with (not to) choose slower pieces. Look for the word 'Adagio'. The instruments to look for include strings, including the harp, the flute, oboe and piano. No brass unless you're performing some kind of spectacular freestyle.
The equine response to music is a physical evaluation. Therefore, you could play the same relaxing music over and over and they won't become bored with it as a human would.
I actually believe that my horse becomes disappointed if I swap out one of his favorite CD's for something new. He equates "Eleven Words" by David Foster with a quiet ride. That doesn't mean we don't still work on our dressage moves. It just means that the energy level has been brought down.
The following are some suggestions:
'Reaching Up' by Various Artists
The jacket on this CD features a man sitting on an Adirondack chair with his arms raised. I mention this since when I looked on Amazon there are many CD's with the same name.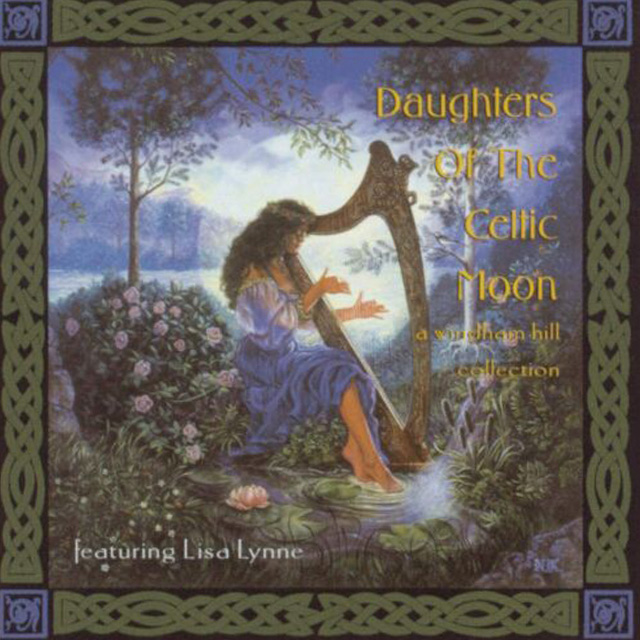 Daughters of the Celtic Moon
This is also relaxing with some tracks appropriate for trotting/gaiting and cantering. It includes Sting's 'Fields of Gold' but performed on the harp. This is a very interesting arrangement.
Fantasia on a Theme by Tallis
Vaughn Williams 'Fantasia on a Theme by Tallis' is very meditative. Tallis was an English composer from the early 1500's. This CD also includes Samuel Barber's 'Adagio for Strings'. 'Secret Garden' composed by Rolf Lovland.
Quiet Heart, Spirit Wind
This is more appropriate for the massage that comes after the ride.
'Eleven Words' by David Foster
This was written during the pandemic – his way of dealing with the isolation and helplessness felt during that period of our lives.
Listen to them online or at the library. You can make your own playlist or simply buy the CD.
Don't go crazy – choose one of the above or something similar and stick with it for several months. And keep in mind – jazz and rock don't work if what you are trying to achieve is a calm, relaxed yet attentive horse.
Enjoy and comment below… what is your favorite music to ride to?